These eggless chocolate, whole wheat, oats and pecan squares – quite a mouthful- are great for those times when you are craving for a sweet treat. It is not full of cartloads of sugar and butter. And the addition of whole wheat flour and oats makes it wholesome too!
---
The days are flying by too fast. Wasn't it the start of the new year just a few days ago! And now, the first month is almost over. A close inspection in the garden also revealed a few shoots from my spring bulbs poking out from the soil. Although the temperature as I write this is almost zero deg C, these signs of new life are truly heartening. And yes, the friendly robin who made a pitstop on our garden fence as I was pottering around was the icing on the cake. I almost went to fetch the camera, but rightly decided not to move and enjoy the moment instead. It definitely perked me up; a robin always has that effect on me!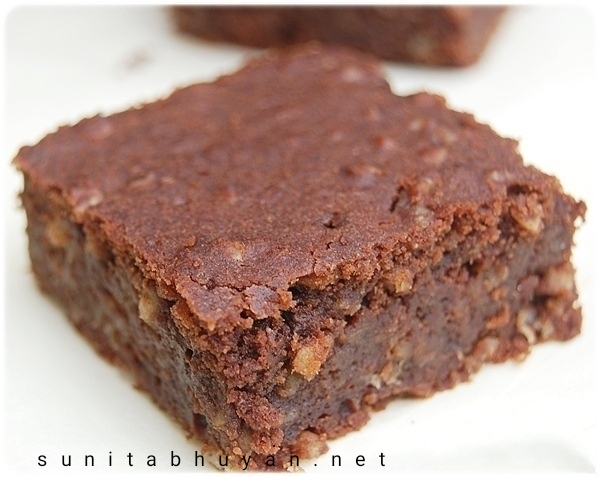 ---
Anyway, coming back to this chocolate treat, it is quite easy to put together and tastes great too. It is moist, fudgy and the nuts give a lovely bite. If you are looking for a fuss free and guilt free indulgence, do give this a try!
This recipe is also from the notebook and was tried and tested by many when it was first published all those years ago. Glad to have the recipe to share with all of you.
Continue reading for the full recipe for these eggless chocolate, whole wheat, oats and pecan squares.
---
All the baking recipes on this website can be found here.
You might also like to try the following recipes from this website-
Pistachio and chocolate pinwheel cookies
These cookies are mildly sweet and wonderfully crumbly.
Check out this recipe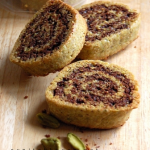 Chocolate cashew diamonds
A melt in the mouth chocolate treat packed with cashew nuts.
Check out this recipe
Oats and biscoff brownies
Moist and delicious brownies made with oats and spoonfuls of biscoff spread swirled through the top.
Check out this recipe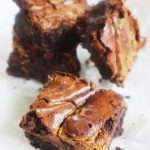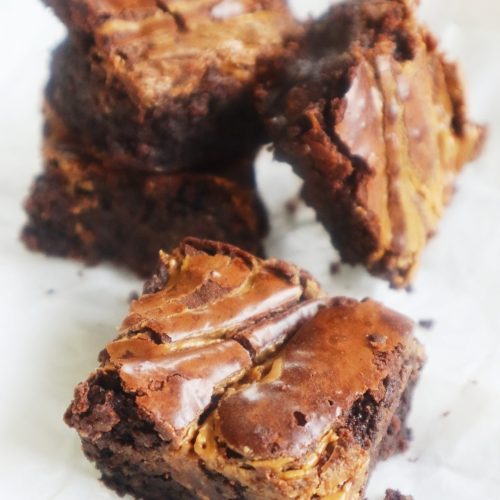 ---
Subscribe to Sunita's World – life and food! to receive updates on latest posts, tips and recommendations straight to your inbox! Simply fill in the details below. Thank you!
---
On another note, if you try any recipe from this website, do take a photo and tag me on instagram @sunita_bhuyan. I would love to see your creations! Also, do connect on other socials too; links to all my socials are given below-
STAY CONNECTED:
---
Recipe card-
Eggless, chocolate, whole wheat, oats and pecan squares
An easy to make and wholesome chocolate treat to quench your sugary cravings.
Ingredients
150

gms

dark chocolate, chopped and melted

1½

cup

plain whole wheat flour (atta)

2

tbsp

cocoa powder

¾

cup

oats

1

tsp

baking powder

a few tablespoons of finely chopped pecan nuts or walnuts

4

tbsp

dark brown sugar

2

cups

milk

5

tbsp

sunflower/vegetable oil
Instructions
Pre heat the oven at 180 deg C and line an 8 inch square baking pan.

In a bowl, add the flour, oats, baking powder, cocoa powder and pecan nuts. Mix well.

In another bowl, add the milk, sugar and oil. Whisk well until the sugar is dissolved.

Make a well in the centre of the flour mixture and tip in the milk mixture.

Fold in till everything is just moistened.

Add the melted chocolate and fold in.

Tip the mixture into the prepared pan and smooth the top.

Place the pan in the centre of the pre heated oven and bake for 25-30 minutes.

Cool in the pan, cut into squares and enjoy on its own or with a scoop of vanilla ice cream if you want to really indulge.
---
You might also like to try the following recipes from this website-
Eggless banana chocolate chip cookies
A delightful cookie alongside your cuppa or a glass of milk; consists of all good ingredients and is not overtly sweet.
Check out this recipe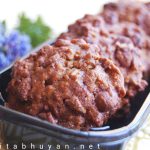 Whole wheat, lemon and coconut cake
It has a beautiful crumb, is full of lemony flavours with a bite from the coconut and the nuttiness from the whole wheat. And the lemon icing on top adds an extra zing!
Check out this recipe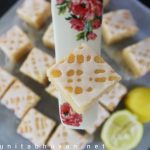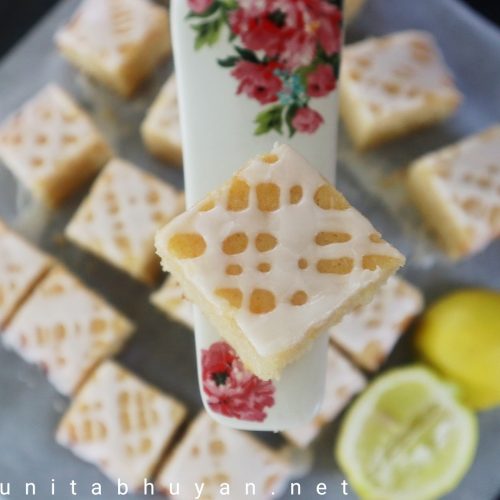 Oats, chocolate and ginger cookies (eggless)
Easy to make eggless oats, chocolate and ginger cookies. They have a nice bite to them and the ginger gives it a nice kick; perfect with your cuppa or glass of milk.
Check out this recipe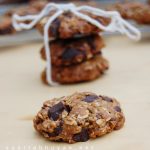 ---
Until next time,
Sunita
STAY CONNECTED: