These oats and biscoff brownies were made a while ago and have been lying in my drafts. So, I guess it was high time I posted them! These brownies are moist and have a swirl of biscoff spread on top. The young lady, who is a biscoff fan, packed a whole lot for herself and her flatmates.
Autumn has truly set in and it is such a joy, especially on bright sunny days , to enjoy the slight nip in the air and to gaze at the gloriously hued leaves on the trees, swaying and rustling in the wind. How the days are just flying by!
To be honest, I, myself, am not a huge biscoff fan, and it made its way to the shopping trolley only for the daughter who is. I used most of it to make the whipped cream icing for her chocolate birthday cake, which, to my surprise, did turn out superbly. The young lady was simply over the moon and declared it one of the best birthday cakes that I have made for her. We had house guests and I was making up the recipe on the go, was a bit rushed and didn't take notes; wish I had!
---
It's been a few days since my last post, so coming back with a treat for all of you! These oats and biscoff brownies are moist and delicious. They have biscoff spread swirled over the top but does not add too much of an intense biscoff flavour. They are moist too. Make sure that they have cooled properly before cutting into them. This one is for all of you biscoff fans out there.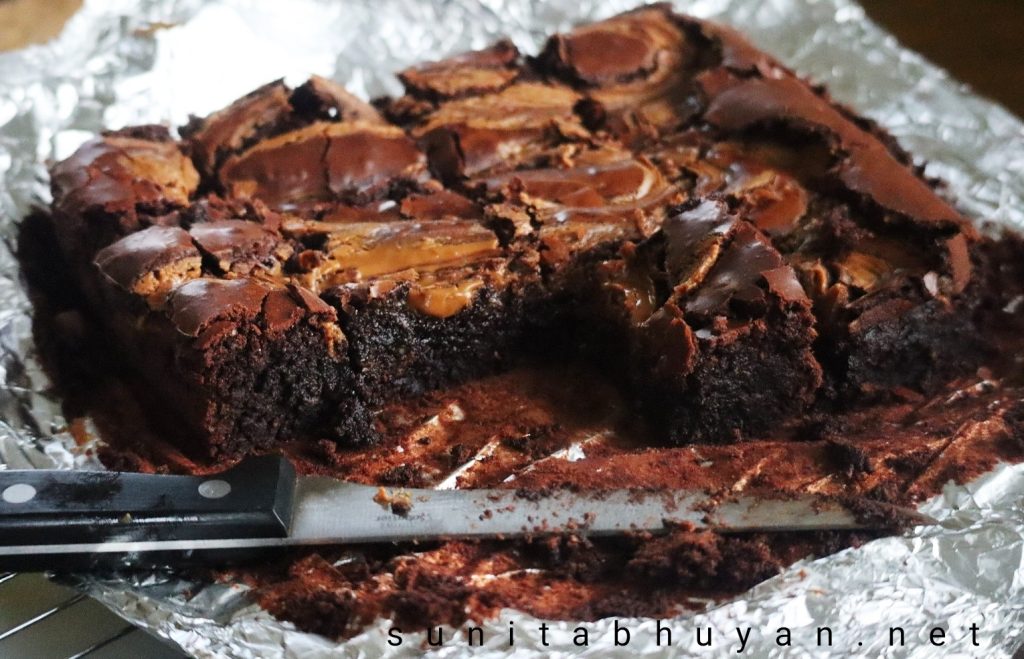 Another look-
---
Continue reading for the full recipe for this yummy oats and biscoff brownies.
---
All the dessert recipes on this website can be found here.
Below are some of the popular dessert recipes on this blog-
Whole wheat fruit and nut cake
A lighter but delicious version of the traditional Christmas fruit cake
Check out this recipe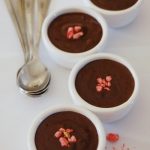 Pavlova
A meringue based desert with a crisp exterior and gooey marshmallowy interior which is slathered with whipped cream and topped with fresh fruits.
Check out this recipe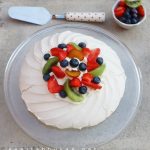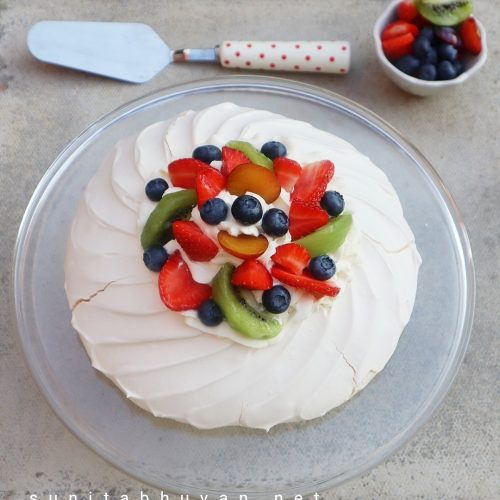 ---
---
Stay connected-
On another note, if you try any recipe from this website, do take a photo and tag me on instagram @sunita_bhuyan. I would love to see your creations! Also, do connect on other socials too; links to all my socials are given below-
STAY CONNECTED:
---
Subscribe to Sunita's World – life and food! to receive updates on latest posts, tips and recommendations straight to your inbox! Simply fill in the details below. Thank you!
---
Recipe card-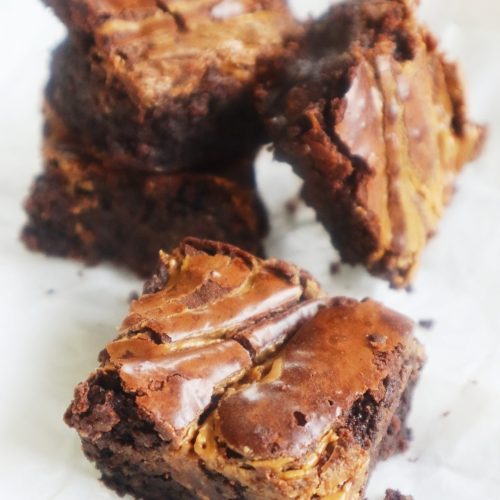 Oats and biscoff brownies
Moist and delicious brownies made with oats and spoonfuls of biscoff spread swirled through the top.
Ingredients
185

gms

dark chocolate, chopped

¾

cup

oil (sunflower/vegetable)

½

cup

+1tbsp oat flakes, coarsely ground

⅓

cup

+ 1 tbsp cocoa powder

3

eggs

¾

cup

granulated sugar

1

tsp

vanilla

6

tbsp

biscoff spread
Instructions
Pre heat the oven at 180 deg C and line an 8 inch square baking pan.

In a bowl, add together the chocolate and oil and melt in a microwave or double boiler. Keep aside.

In a small bowl, mix together the coarsely ground oat flakes and cocoa powder and keep aside.

In another bowl, add the eggs and sugar and beat till pale and fluffy. I used an electric whisk.

Tip the chocolate mixture into the egg mixture and fold in with a spatula.

Add the vanilla and mix in.

Add the oats mixture and fold in till everything is just incorporated. do not over mix.

Tip the batter into the lined baking pan and smooth the top.

In a small bowl add the biscoff spread. It will be quite thick. Microwave for just a few seconds till it easily falls off a spoon. It should not be too runny.

Drop spoonfuls of the biscoff spread in blobs all over the top of the batter.

Using a knife, gently run it through the dollops of biscoff spread in a swirling motion in a back and forth manner.

Place the pan in t centre of the pre heated oven and bake for 25-30 minutes or till the top is firm and the middle is very slightly wobbly.

Remove from the pan from the oven and place on a wire rack to cool completely before cutting into squares and serving.
Video
All the baking recipes on this website can be found here.
You might also like to try the following recipes from this website-
Cheese bites l Cheese cookies
These little crispy cheese bites l cheese cookies are really addictive and the pungency of the nigella seeds complement them very well. The Red Leicester cheese gives them a lovely orange hue too! Great if you're looking for a savoury treat to nibble on.
Check out this recipe
Clove chocolate chip cookie
Delicious chocolate chip cookies with a hint of cloves.
Check out this recipe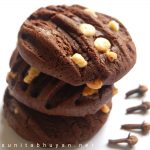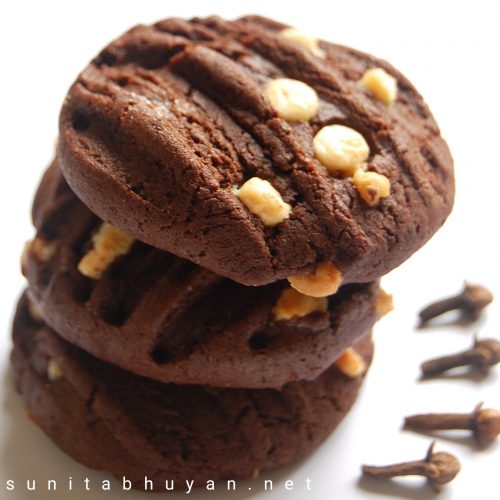 Whole wheat , eggless, coconut and orange cookies
A whole wheat, eggless, coconut and orange cookie recipe; crisp and not overtly sweet.
Check out this recipe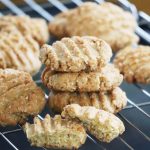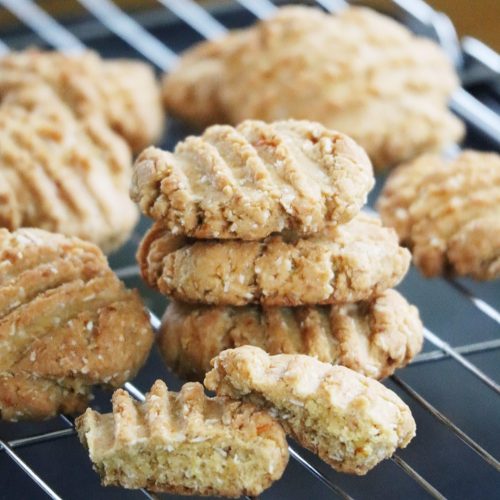 Until next time,
Sunita
STAY CONNECTED: