These mini chocolate mousse pots are a chocolate lovers delight. They are intensely chocolatey, easy to rustle up and needs just three ingredients.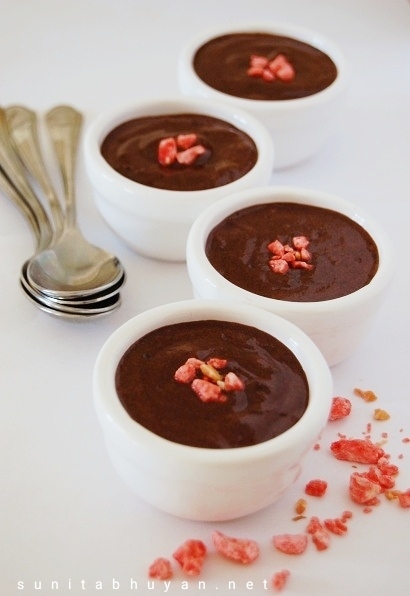 I first made these mini chocolate mouse pots many moons ago. They are one of the easiest desserts to rustle up and it does not involve any cooking. All you need to do is just keep a few things in mind and you are good to go.
The chocolate-
I have used dark chocolate with 70% cocoa solids for the best flavour. Use a good quality chocolate as this is the flavour you will taste the most. The recipe calls for melted chocolate. While doing so, make sure that you do not overheat it or else it will start to seize and become grainy.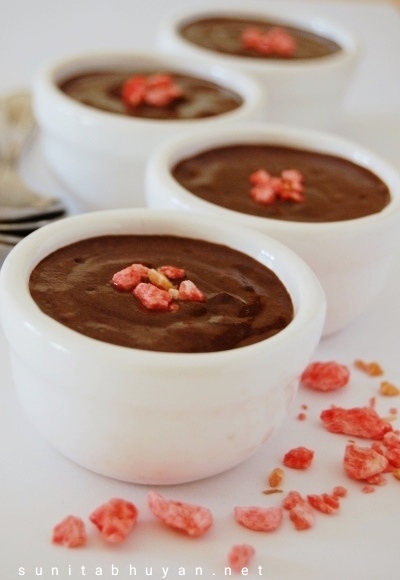 The egg whites-
This recipe uses egg whites that are beaten to a stage when it just reaches stiff peaks. Do not whip beyond this stage or it will knock out all the air. You also need a really clean and dry bowl to whip the egg whites in.
I have used three egg whites in this recipe which made the mouse slightly thicker and the chocolate more intense. If you like it lighter, you can add up to five egg whites in total for this recipe.
The sugar-
This recipe calls for minimal sugar and lets the flavour of the chocolate shine through. So a good quality chocolate is essential.
Folding in the egg whites-
The egg whites need to be mixed in quite quickly into the hot melted chocolate. Initially just whisk in a tablespoon of the egg whites and then fold in the rest of the egg whites very quickly. This is necessary as the cold egg whites may cause the hot chocolate to seize and become lumpy. So, make sure that you are organised- keep all necessary bowls, whisk, spatula etc within easy access.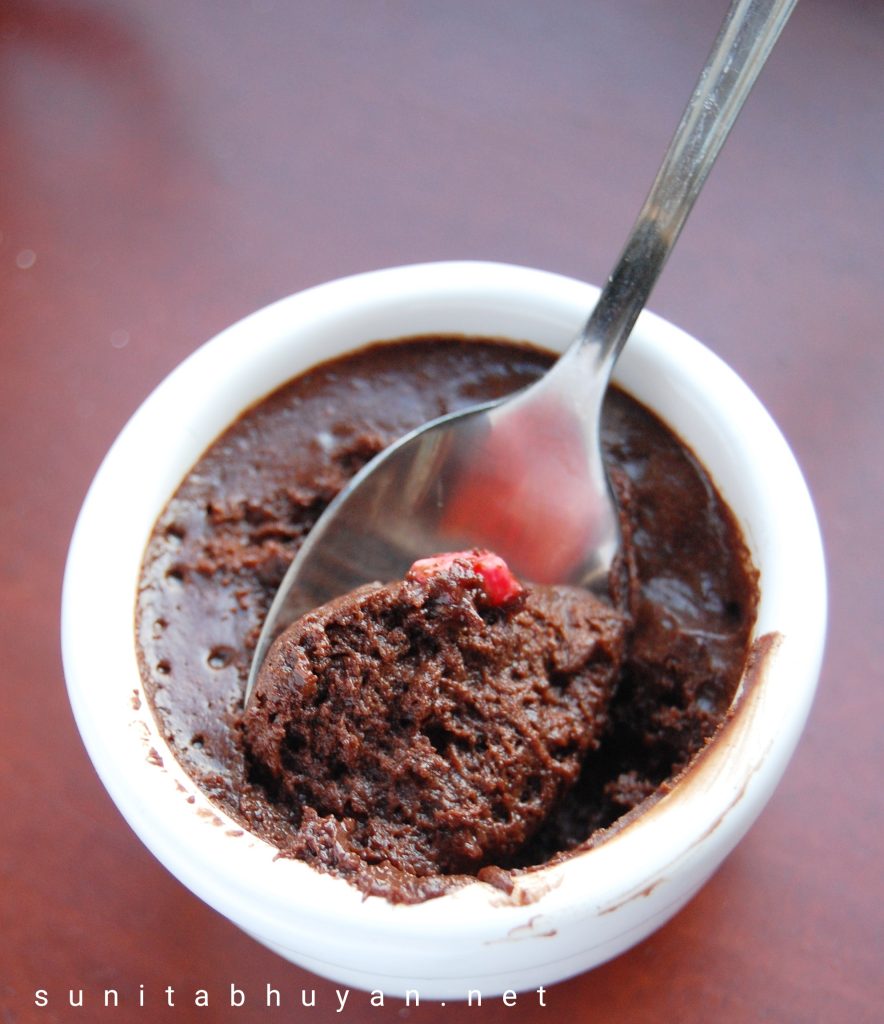 Mini portions-
These chocolate mousse pots were set in mini moulds- they hold roughly 2 tablespoons of the mixture and I got around 8 mini ramekins. As the chocolate is more intense in this recipe, and a little went a long way for us. It's a nice little dessert after a heavy meal. I made it for a gathering and there were other desserts too, so these small sizes were perfect!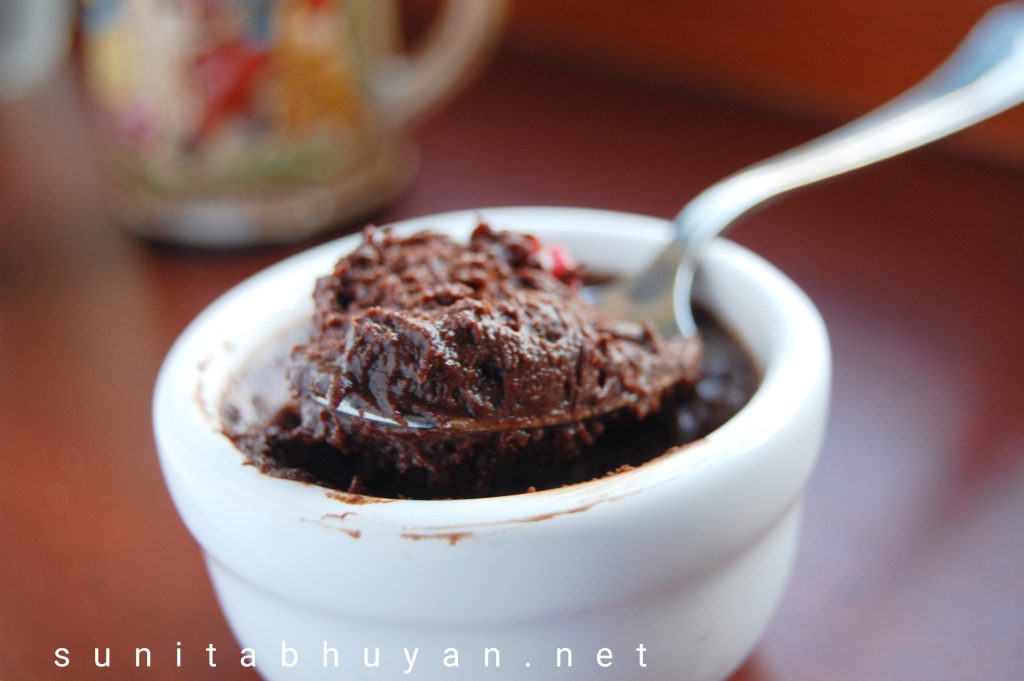 Make ahead-
These mini chocolate mousse pots are very convenient as they can be made at least a day ahead and stored in the fridge until needed. One less thing to worry about if you have gests to entertain and a gazillion things to cook and worry about.
Easily doubled-
This recipe can be easily doubled for bigger portions; as mentioned before, ours were really small ones as there were other desserts too on that occasion.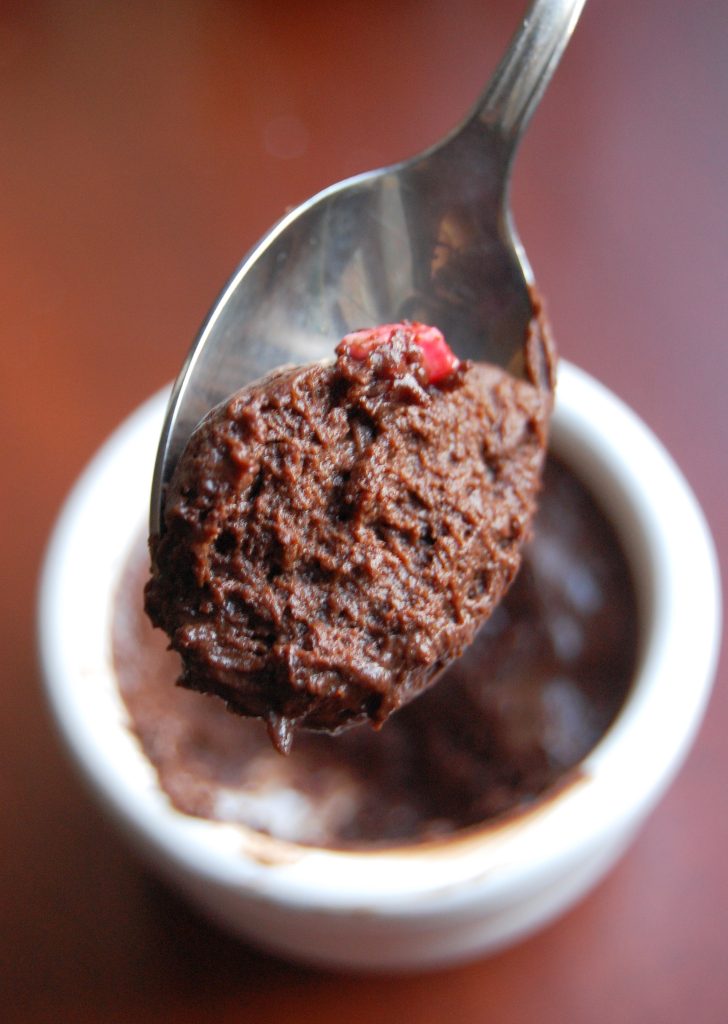 Continue reading for the full / printable recipe for this delicious mini chocolate mousse pots.
---
Stay connected-
On another note, if you try any recipe from this website, do take a photo and tag me on instagram @sunita_bhuyan. I would love to see your creations! Also, do connect on other socials too; links to all my socials are given below-
STAY CONNECTED:
---
Subscribe to Sunita's World – life and food! to receive updates on latest posts, tips and recommendations straight to your inbox! Simply fill in the details below. Thank you!
---
Recipe card-
Mini chocolate mousse pots
Easy to make three ingredient chocolate mousse
Ingredients
100

gms

dark chocolate, broken into pieces

3

egg whites

2

tbsp

caster sugar
Instructions
Add the egg whites to a clean and dry bowl. Whisk till it forms soft peaks.

Gradually add in the sugar and continue beating till it forms stiff peaks. Keep aside.

Add the chocolate to a bowl and microwave to melt. Do it in short bursts and avoid over heating or else the chocolate will seize.

Add a tablespoon of the egg whites to the hot chocolate and whisk briskly.

Quickly add the rest of the egg whites and fold in with a spatula.

Spoon into serving bowls and set in the fridge for at least a couple of hours before serving. I used mini ramekins that could hold about 2 tablespoons of the mixture.

Before serving, top with some whipped cream or chocolate shavings. I had some pink praline, so I used that.
All the dessert recipes on this website can be found here.
You might also like to try these other recipes from this website-
Rocky road
A no – bake recipe. Marshmallows and other ingredients are added to melted chocolate, allowed to set and cut into squares.
Check out this recipe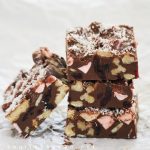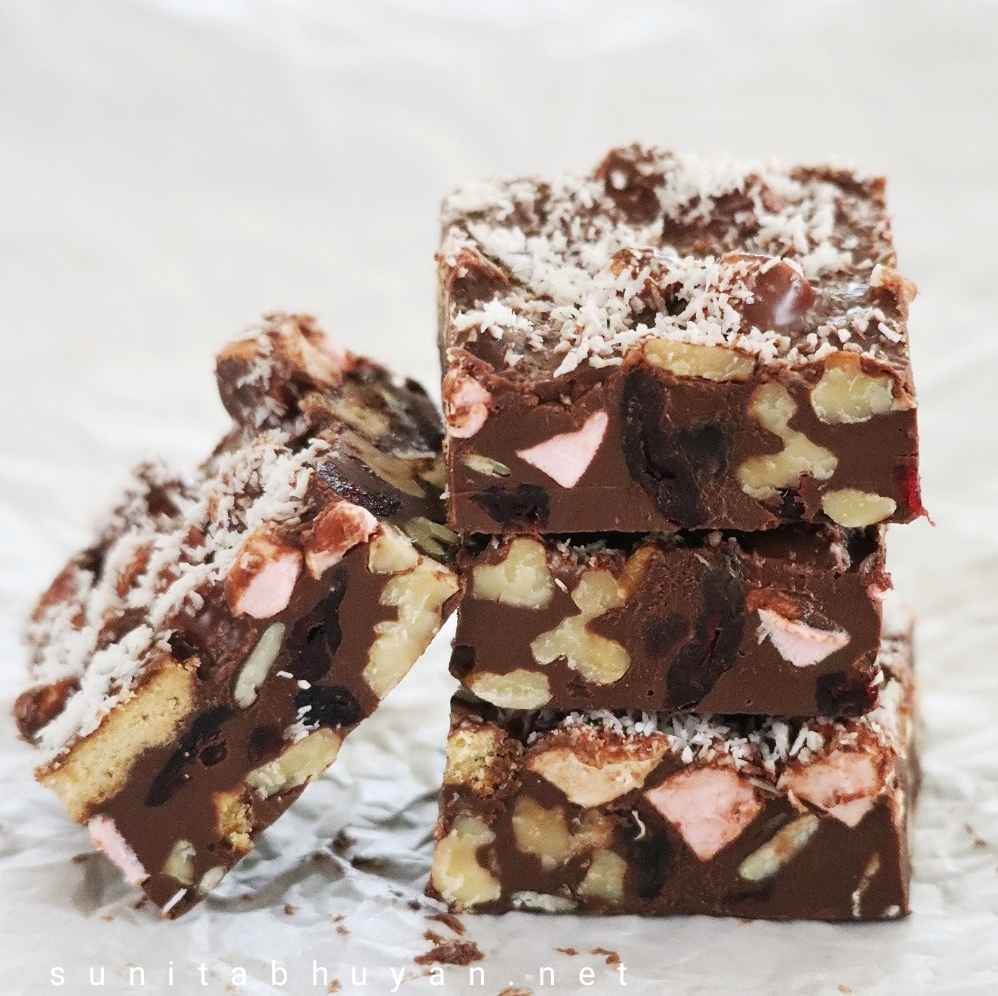 Oats and biscoff brownies
Moist and delicious brownies made with oats and spoonfuls of biscoff spread swirled through the top.
Check out this recipe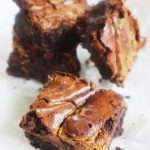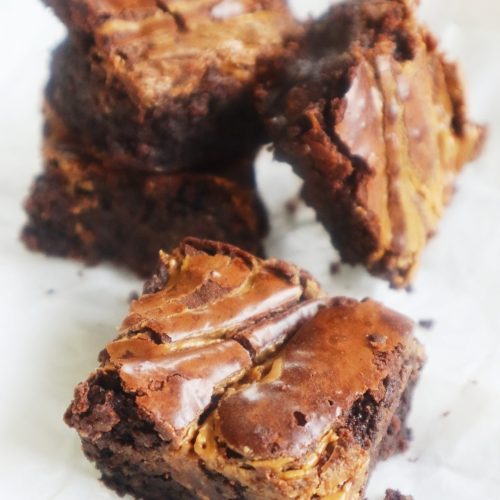 Chocolate, orange and almond flourless cake
A flourless chocolate cake with a hint of orange and almonds (ground and flakes)
Check out this recipe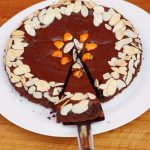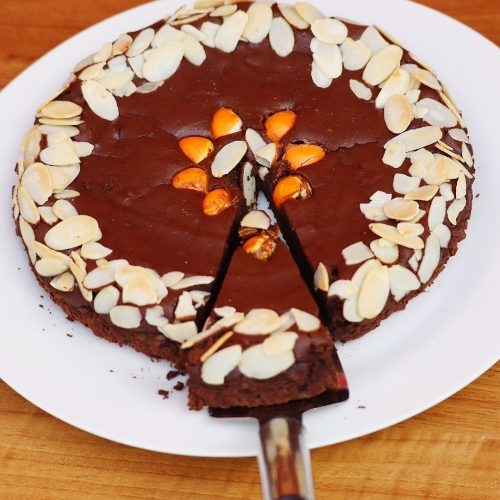 Until next time,
Sunita
STAY CONNECTED: