This microwave fruit and nut fudge is very easy to rustle up. It just takes just a few minutes of your undivided attention.
---
I created this recipe many years ago as a last minute gift idea for some friends. But then, it got lost until I came upon it again in the notebook. The end of the year festivities are just around the corner. And this could be a quick and easy addition to the gift bag or just to pass around.
---
This microwave fruit and nut fudge is flavoured with saffron and textured with ground almonds, pistachios and cranberries. Make the fudge mixture, let it set, cut into pieces, roll in icing sugar and they are ready to be enjoyed!
---
The cold streak continues in our neck of the woods with ice covered grounds and dipping temperatures. To be fair, this was how it always was in our neck of the woods when we first landed on its shores a couple of decades ago. However, gradually the temperatures seem to have risen in recent years (global warming!). And in some of the years, there hasn't been any sign of frost, let alone snow. But, then, this years very cold winter has come at a time when energy prices are their highest and the cost of living too couldn't be any higher. One can only hope that this too shall pass!
Meanwhile, I look forward to the friendly robin's visit everyday!
---
Continue reading for the full / printed recipe for this microwave fruit and nut fudge recipe.
All the dessert recipes on this website can be found here.
You might also like to try the following recipes from this website-
Rocky road
A no – bake recipe. Marshmallows and other ingredients are added to melted chocolate, allowed to set and cut into squares.
Check out this recipe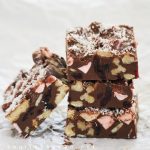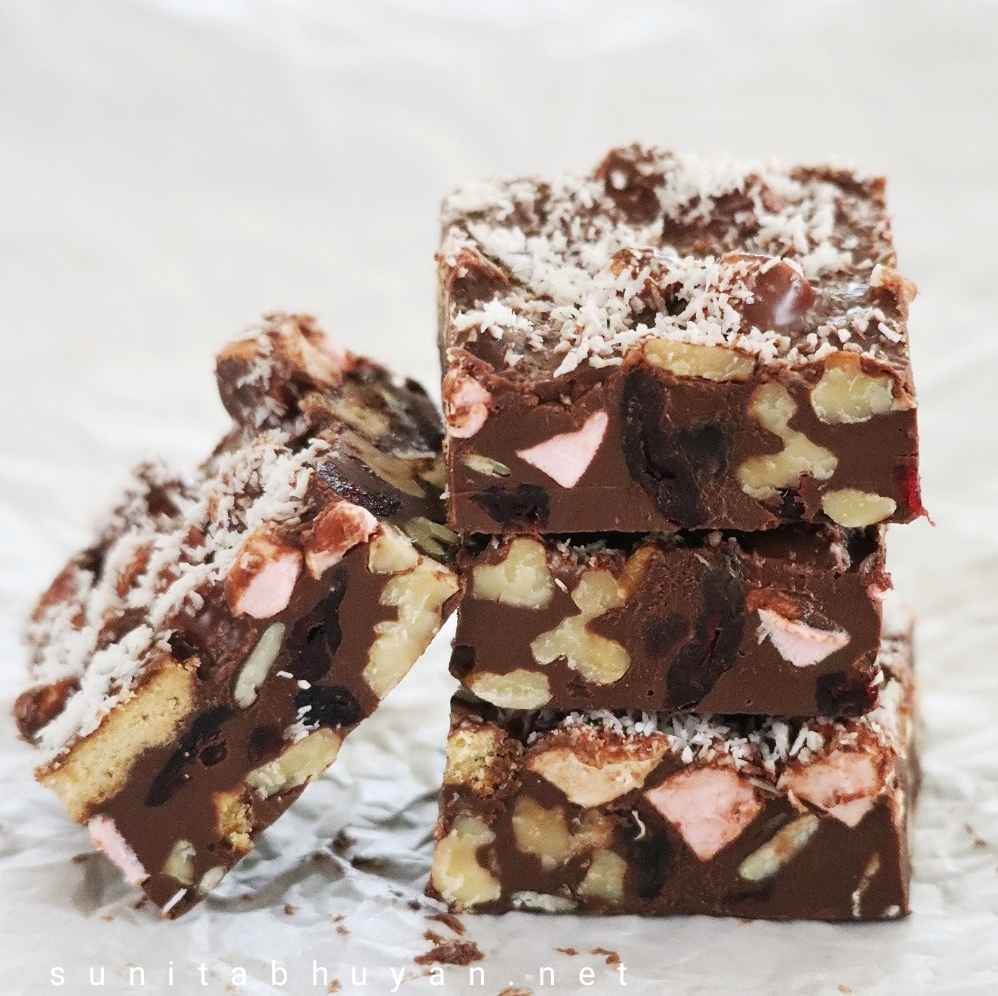 Chocolate cashew diamonds
A melt in the mouth chocolate treat packed with cashew nuts.
Check out this recipe
Nutella dark chocolate truffles
An easy to make treat; perfect for the end of the year festive season.
Check out this recipe
---
Subscribe to Sunita's World – life and food! to receive updates on latest posts, tips and recommendations straight to your inbox! Simply fill in the details below. Thank you!
On another note, if you try any recipe from this website, do take a photo and tag me on instagram @sunita_bhuyan. I would love to see your creations! Also, do connect on other socials too; links to all my socials are given below-
STAY CONNECTED:
---
Recipe card-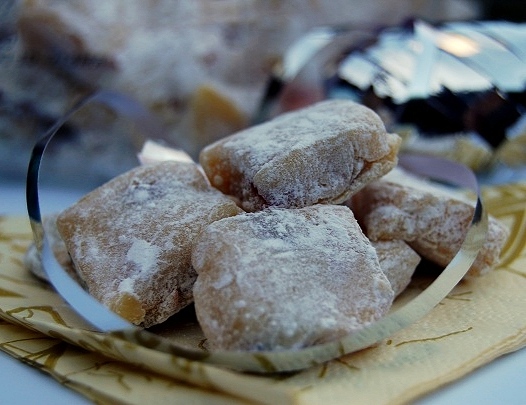 Microwave fruit and nut fudge
A quick and easy fudge recipe which is a perfect for enjoying yourself or for gifting
Ingredients
2

cans of condensed milk (397 gms each)

5

tsp

ghee

3

tsp

saffron strands

100

gms

ground almonds

¼

cup

chopped pistachios

¼

cup

dried cranberries

icing sugar for rolling the fudge pieces
Instructions
In a microwave safe bowl, add the condensed milk, saffron, ghee, ground almonds and pistachios. Mix well.

Place the bowl in the microwave and cook for 6 minutes, stirring the contents after every 2 minutes.

After 6 minutes, cook for another 6-8 minutes, and this time stir after every minute till the mixture is grainy. (Altogether, from the beginning, it takes me around 12 to 15 minutes to reach the required consistency.)

Remove the bowl from the microwave and mix in the cranberries.

Line a dish with foil and lightly grease it.

Tip the mixture into the pan and spread it out. With lightly greased hands, smooth the top.

Let the mixture come to room temperature and then chill in the refrigerator for at least a couple of hours.

Cut into small pieces and roll them generously in icing sugar.
---
You might also like to try the following recipes from this website-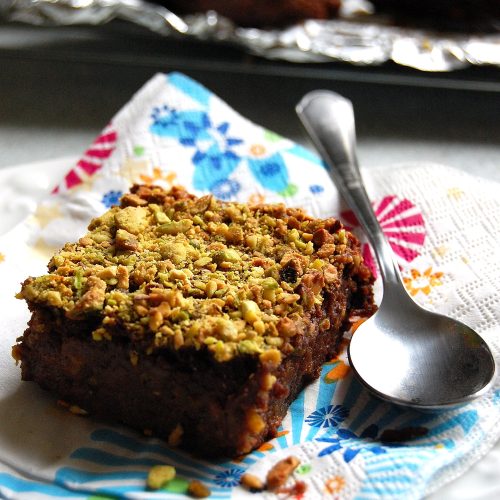 Clafoutis inspired cranberry dessert
Inspired by the French clafoutis, this is an easy to make dessert when fresh cranberries are in season.
Check out this recipe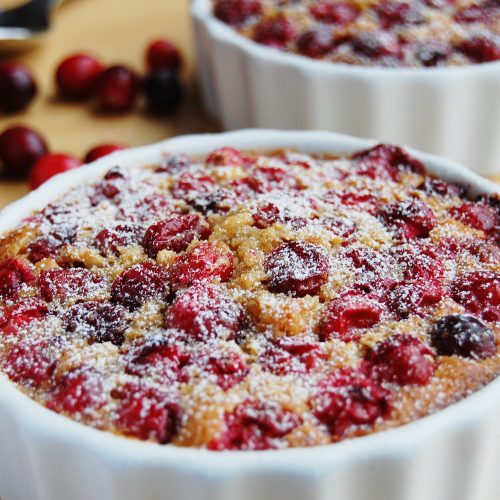 Chocolate almond sponge
A no butter / no oil sponge cake which is easy to make and decorate
Check out this recipe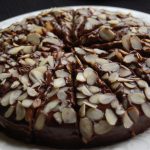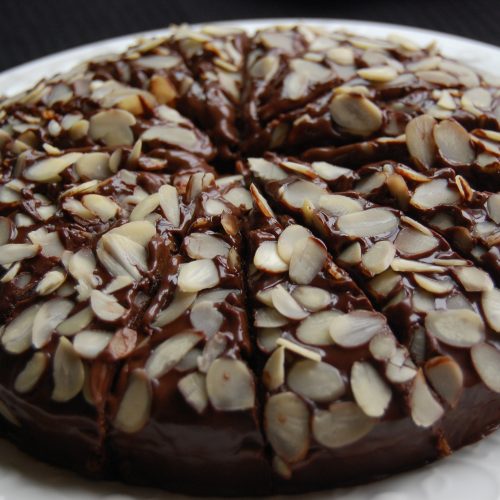 ---
Until next time,
Sunita
STAY CONNECTED: