These Halloween themed cupcake toppers were made a few years ago. They may look spooky, but are really delicious. So, if you can move past the severed fingers or gouged out bloodshot eyeballs or the ghosts that adorn the tops of the cupcakes, they are quite delicious underneath. They have a base of chocolate cupcakes topped with swirls of vanilla buttercream that has been coloured for some. The toppers (eyeballs, fingers, ghost) are made from fondant.
Have fun!
Before we move further, I want to make it clear that this post does not contain any particular and detailed recipe for the cupcakes as such. I was going through my photo archive and came across these photos of Halloween themed cupcakes that I made a few years ago for a party. So, I decided to post the pictures here for some design inspiration. Some of you might find it useful for some last some last minute easy Halloween themed cupcake toppers. These are quite easy to make. And if you have young ones around, perhaps you could involve them as well. It doesn't matter if they turn out a bit rough around the edges in their hands; you will have created memories to last a lifetime. And speaking from experience, time does fly by too quickly!
Memories-
Gone are the days when Halloween at our home mean last minute scuffles to find the costumes and getting ready to 'trick or treat'. The wigs, capes, wands, hats, masks, vampire teeth etc that one came across at every nook and corner of the house are no longer there. We are no longer greeted by spooky cries, death stares, flying down from beds to show the cape effect and jumping out from corners long before the actual day! Talk about practise runs! And on the actual day, as evening draws, the frantic putting together of costumes and make up and most importantly, the buckets to collect the candies in as they went trick or treating with other kids from the neighbourhood. The day would end on a definite sugar high. Yes, time flies, and the kiddos have grown out of all that, but those were fun times indeed and I hold on to those memories!
---
Stay connected-
On another note, if you try any recipe from this website, do take a photo and tag me on instagram @sunita_bhuyan. I would love to see your creations! Also, do connect on other socials too; links to all my socials are given below-
STAY CONNECTED:
---
Subscribe to Sunita's World – life and food! to receive updates on latest posts, tips and recommendations straight to your inbox! Simply fill in the details below. Thank you!
---
What went into these Halloween themed cupcakes?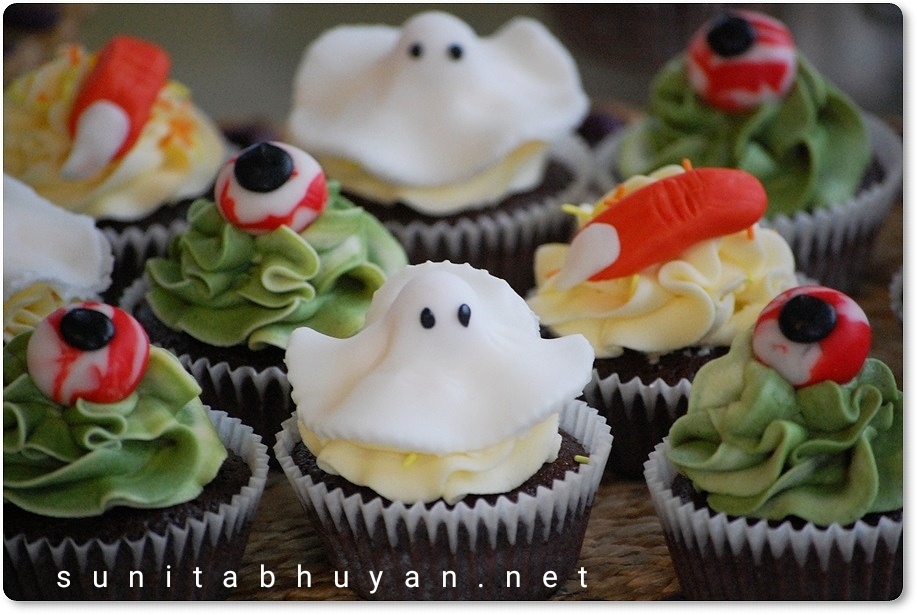 What's required-
Chocolate cupcakes
Vanilla buttercream- Some of it was left plain and the rest had a marbled effect with a few drops of green gel food colour swirled in
Yellow and orange sugar sprinkles
For the Halloween themed cupcake toppers-
White, red and black fondant- You can use ready coloured fondants or colour them yourself by kneading gel food colour on white fondant
Base and frosting-
As mentioned earlier, the base is a chocolate cupcake. I swirled some plain vanilla buttercream (a firm buttercream would be better to hold the toppers, especially for the ghosts) on some of them. A few sugar sprinkles ( I used yellow and orange sprinkles in keeping with the theme) were also scattered over the plain buttercream. For the others, I swirled a few drops of edible green gel colour through the buttercream. I added a few drops to the buttercream and just swirled it in, without thoroughly mixing it in. I then used this to swirl the rest of the cupcakes.
The toppers-
For the ghosts (white fondant and a tiny bit of black fondant-
Make sure the buttercream is quite firm. I used some of the ones with plain buttercream for the ghosts. Next, roll out some white fondant and cut out some discs (not too thick or thin). I kept the size of the discs slightly bigger that the mouth of the cupcake liners. I used a round serrated cookie cutter; you can use a plain one or even other objects like bottle lids etc.
Very carefully, place a disc on top of the tip of the buttercream swirl (the plain buttercream with sprinkles) and shape a head. Make waves around the edges of the fondant disc to create the floating effect. As the fondant dries, it will hold the shape. Pinch two tiny bits of black fondant and shape into teardrops. Add tiny amounts of water ( to act as glue) to the place where you want the eyes and and stick it to the 'head' of the ghost. Repeat for other 'ghost' cupcakes and let them air dry for a while. The fondant will firm up.
For the severed fingers (red and white fondant)-
Take some red fondant ( you can also add red food gel colour to white fondant to get the required shade), shape into a sausage and flatten to create the shape of a finger; keep them tapered at one end and blunt on the other. Take a little white fondant and shape into a nail; I kept it quite pointy! Add a little water to the tapered end of the 'finger' and stick the white 'nail'. Then take something sharp and make marks to create finger joints. Slightly arc them and place them on top of the cupcakes with the plain buttercream and sprinkles.
For the bloodshot eyeballs (red, white and black fondant)-
Take some white and red fondant and shape each into a thick rope. Entwine the white and red fondant around each other and knead slightly to get a marbled effect. Make a ball out of the marbled fondant ( as big as you want to put on the cupcake). To make the black pupil, pinch small amounts of black fondant. Shape into a ball and flatten (it should be smaller than the eyeball). Add a little water in the centre of he eyeball and fix the pupil. Now add the 'eyeball' on top of the cupcakes with the green streaked buttercream. Make other eyeballs the same way.
There you go! Your Halloween themed cupcakes are now ready to join the Halloween party! Share with friends or just feed the ghouls in the house!
All the baking recipes on this website can be found here.
You might also like these other recipes from this website-
Rocky road
A no – bake recipe. Marshmallows and other ingredients are added to melted chocolate, allowed to set and cut into squares.
Check out this recipe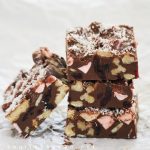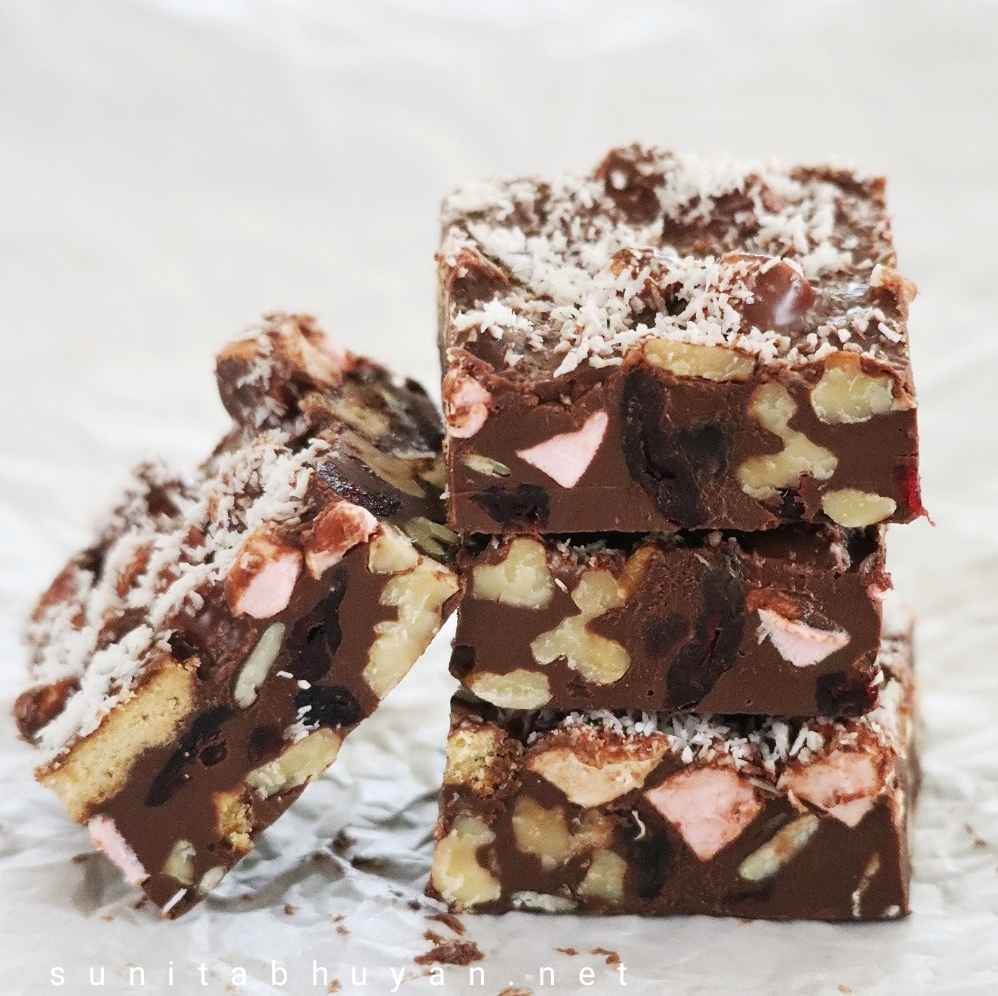 Chocolate, orange and almond flourless cake
A flourless chocolate cake with a hint of orange and almonds (ground and flakes)
Check out this recipe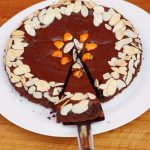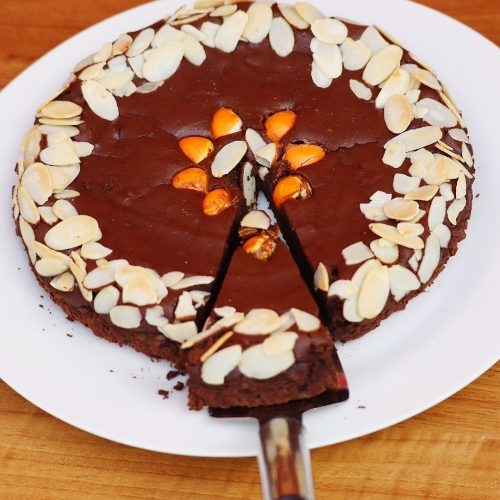 Oats, chocolate and ginger cookies (eggless)
Easy to make eggless oats, chocolate and ginger cookies. They have a nice bite to them and the ginger gives it a nice kick; perfect with your cuppa or glass of milk.
Check out this recipe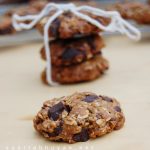 Until next time,
Sunita
STAY CONNECTED: