This eggless banana and chocolate chip cookies recipe goes back to more than ten years. It is relatively easy to make and will be perfect with a cuppa or glass of milk.
---
Healthy eating-
When it comes to cooking for the family, I have always been a bit fussy. Ever since the kids arrived, I have always been on the look out to rustle up wholesome and healthy meals for the family. I am a firm believer that food that is good for you doesn't have to be bland. Moreover, a healthy diet does not mean being deprived of treats. Unless there is a medical condition involved, one can have everything; portion control and moderation is the key. At least that is what I believe in.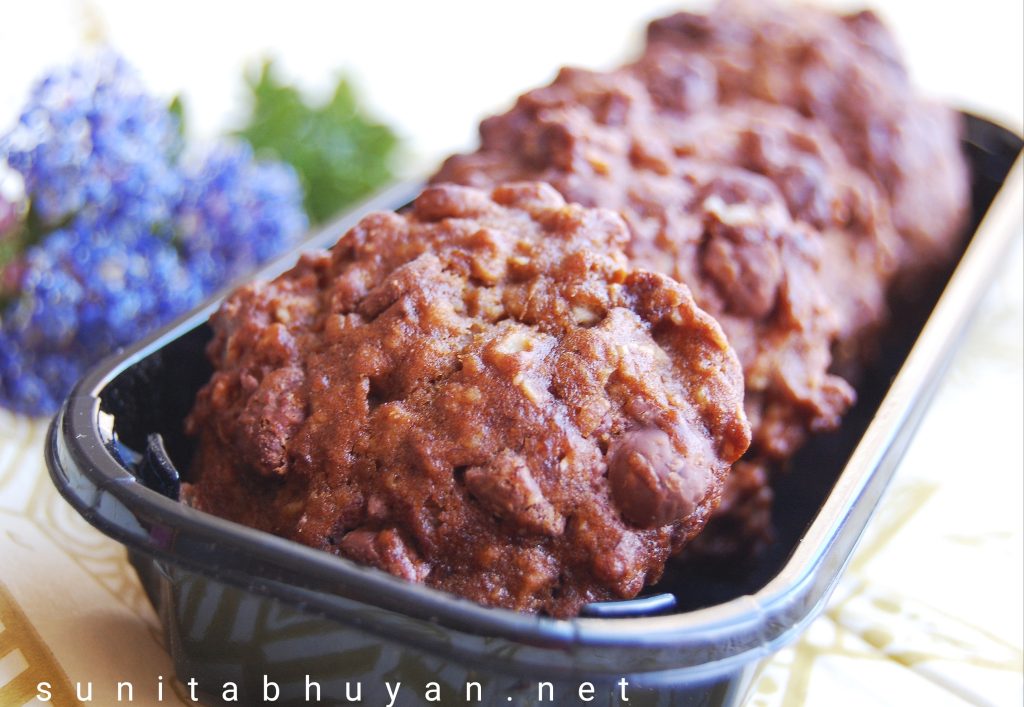 ---
Homemade-
When it came to treats, I made and still make them myself. Cooking / baking myself meant that I could keep an eye on the ingredients; I don't think one needs mounds of sugar and butter for something to taste good. And this banana chocolate chip cookie recipe is proof of that. The recipe came about while fiddling around with ingredients. I had a bit of this and that, and so decided to put them together. The lone overripe banana in the fruit bowl, the last little portions of oats and dark muscovado sugar were all brought out to be added here. The final product was really enjoyed by all of us.
I was so glad to be able to rescue this recipe from 'the notebook'. Not sure what I'm talking about? Read all about it here.
Continue reading for the full / printable recipe for these eggless banana and chocolate chip cookies.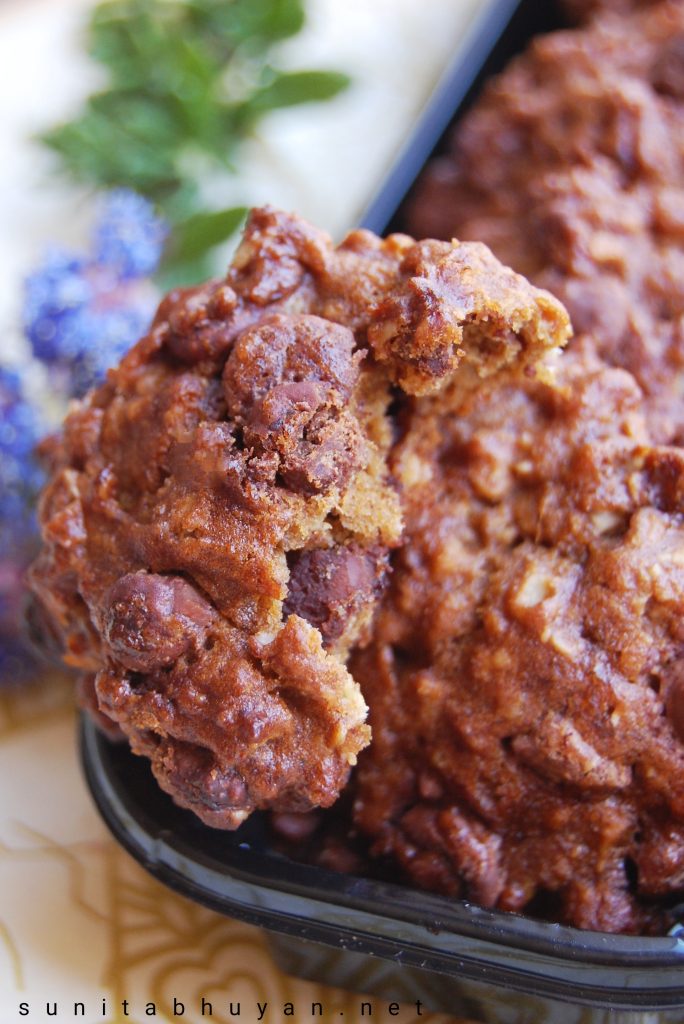 ---
Subscribe to Sunita's World – life and food! to receive updates on latest posts, tips and recommendations straight to your inbox! Simply fill in the details below. Thank you!
---
Stay connected-
On another note, if you try any recipe from this website, do take a photo and tag me on instagram @sunita_bhuyan. I would love to see your creations! Also, do connect on other socials too; links to all my socials are given below-
STAY CONNECTED:
---
Recipe card-
Eggless banana chocolate chip cookies
A delightful cookie alongside your cuppa or a glass of milk; consists of all good ingredients and is not overtly sweet.
Ingredients
1

medium sized ripe banana

5

tbsp

muscovado sugar

3

tbsp

milk

4

tbsp

sunflower or vegetable oil

8

tbsp

plain whole wheat flour ( I used atta)

½

tsp

bicarbonate of soda

100

gms

dark or milk chocolate chips

8

tbsp

oat flakes
Instructions
Puree the banana along with the sugar, oil and milk.

In a bowl, mix together the flour, oats, chocolate chips and soda.

Make a well in the centre of the flour mixture and tip in the banana mixture.

Cover the bowl with plastic wrap and chill in the refrigerator for at least 30 minutes.

Pre heat the oven at 170 deg C and line a baking tray.

Place spoonfuls of the mixture on the tray in mounds ( I got 18-20 cookies from the mixture).

With damp fingers, gently flatten the tops a little.

Place the tray in the centre of the pre heated oven and bake for 12-14 minutes or till the top is lightly brown.

Leave the cookies on the try for a couple of minutes and then transfer to a wire rack to cool completely.

Store in air tight containers.
---
---
All the baking recipes on this website can be found here.
You might also like to try these other recipes on this website-
Clove chocolate chip cookie
Delicious chocolate chip cookies with a hint of cloves.
Check out this recipe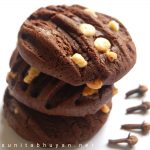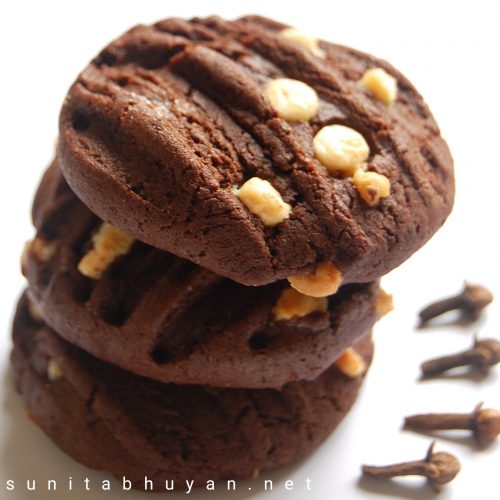 Cheese bites l Cheese cookies
These little crispy cheese bites l cheese cookies are really addictive and the pungency of the nigella seeds complement them very well. The Red Leicester cheese gives them a lovely orange hue too! Great if you're looking for a savoury treat to nibble on.
Check out this recipe
Whole wheat , eggless, coconut and orange cookies
A whole wheat, eggless, coconut and orange cookie recipe; crisp and not overtly sweet.
Check out this recipe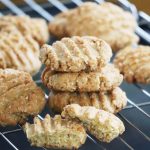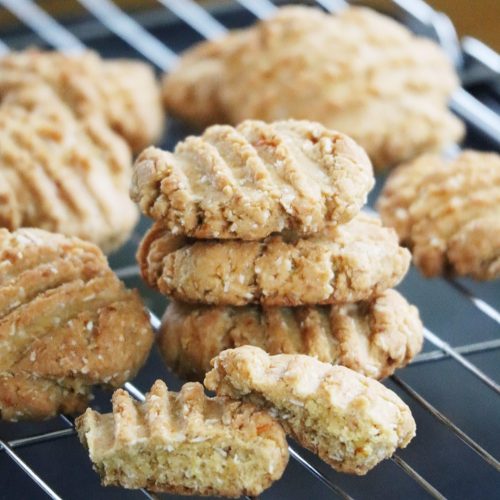 Until next time,
Sunita
STAY CONNECTED: