This stir fried kale sesame and garlic kale is a quick and easy way to add some greens to your meal. In this post, I will also share some tips on how to prepare kale for cooking. It is now our new best friend.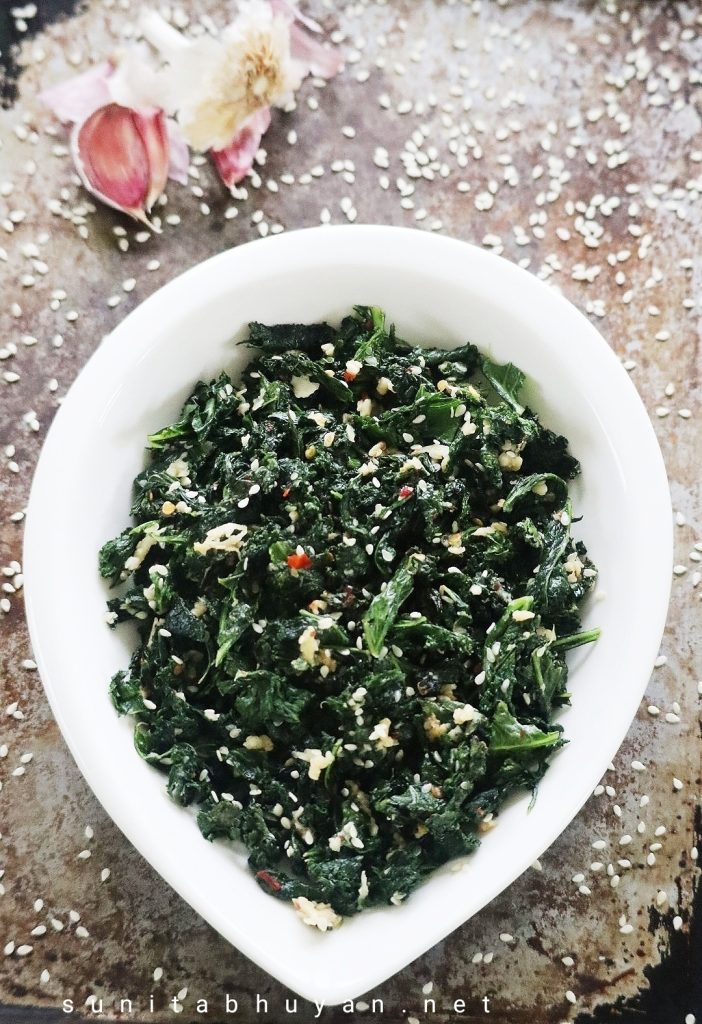 ---
Kale is a tough leafy vegetable and haven't been one of our favourites until I cooked it this way. It is such a quick and simple recipe and the best part is that it tastes good! Among many other health benefits, kale is supposed to be a low calorie and nutrient dense food. It is also supposed to be full of anti oxidants, vitamin C and many other health friendly properties. Hence, adding some kale to one's diet definitely makes sense.
One complaint that we have against this wonder vegetable is that it is quite tough and is not easy to eat. However, this time, with little care, this complaint was taken care of to a large extent.
---
The stalk-
I discard the stalk in the middle by ripping off he leafy parts. The stalk can be quite hard to cook and we don't find it pleasant. The packet of kale that we got recently from the supermarket was already roughly chopped. I then took pains to separate the leafy parts from the bits of the central stalk attached to them. If you get whole leaves of kale, use a knife or a pair of scissors to cut out the stalk that runs through the leaves and then chop the rest.
---
Washing-
Once the leafy parts were separated, I washed them submerged in enough water. While washing, I massaged them quite vigorously. This helps to break down the fibres in them and helps to cook easily without being too tough.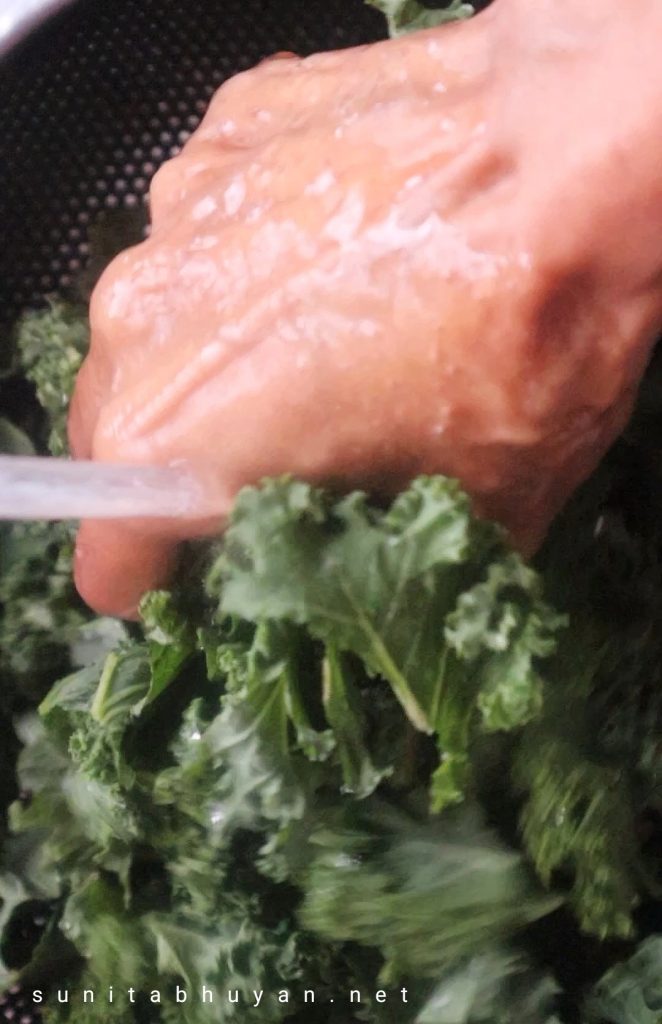 ---
---
This recipe-
In this recipe, I have stir fried the kale with garlic and sesame seeds along with some crushed red chillies. the spices added the flavour and the seeds added a lovely bite.
---
Continue reading for the full recipe / video for this stir fried sesame and garlic kale.
All the vegetarian recipes can be found here.
Some of the vegan recipes on this website are-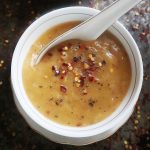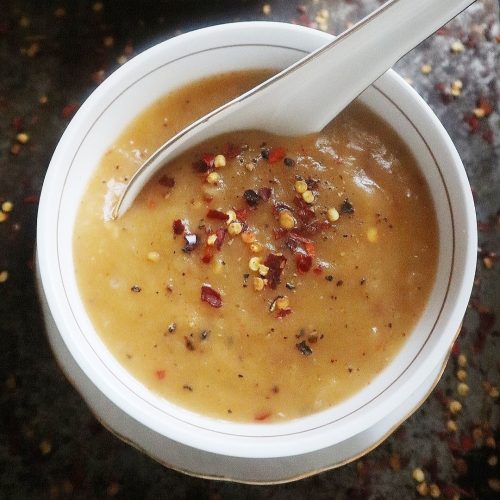 Baked baby aubergines in peanut gravy
Baked juicy aubergines dunked in an easy peanut gravy
Check out this recipe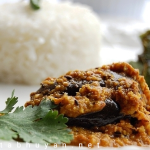 Baked cumin – potato wedges
Regular white potatoes are cut into wedges, tossed in an olive oil – spice (predominantly cumin) mixture and baked. They have a firm and crisp exterior with softer / fluffier insides.
Check out this recipe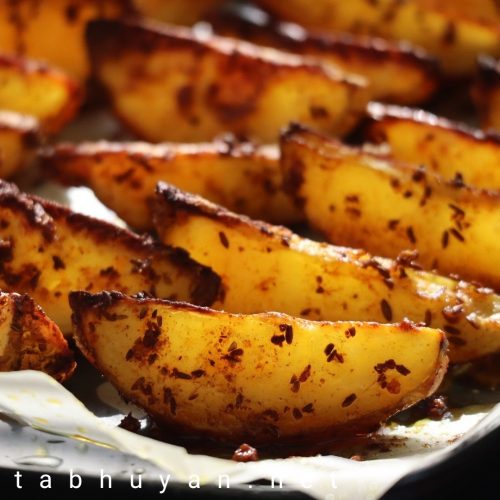 ---
---
Subscribe to Sunita's World – life and food! to receive updates on latest posts, tips and recommendations straight to your inbox! Simply fill in the details below. Thank you!
---
Stay connected-
On another note, if you try any recipe from this website, do take a photo and tag me on instagram @sunita_bhuyan. I would love to see your creations! Also, do connect on other socials too; links to all my socials are given below-
STAY CONNECTED:
---
Recipe card-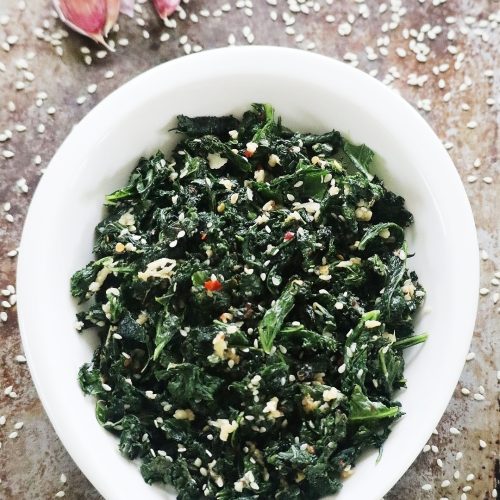 Stir fried sesame and garlic kale
A quick, easy and flavoursome recipe to enjoy this healthy vegetable
Ingredients
200

gms

curly kale

1

tbsp

olive oil

4

cloves of garlic, crushed (about 1 tbsp)

1

tsp

crushed red chillies

2

tsp

white sesame seeds

½

tsp

salt or as per taste
Instructions
If your kale was already chopped, tear the leafy parts from the thick stalk in the middle. Discard the stalks. If your leaves are whole, cut out the stalk from the middle with a knife or pair scissors and discard.

Wash the kale in plenty of water. While doing so, massage the leaves vigorously. This will help in breaking down the fibres and it wilk cook easily.

Heat the oil in a pan. Reduce heat to low and add the garlic and chillies.

Over low heat, stir well for few seconds.

Add the sesame seeds and stir for a few more seconds. Take care not to burn.

Increase the heat to high and add the kale and salt.

Toss well. The kale will start to wilt.

Keep tossing, making sure to coat the kale well in the spices.

Reduce the heat to low and keep tossing until most of the moisture evaporates but is not too dry.

Remove from heat , sprinkle a few more sesame seeds on top (optional) and serve hot as a side dish.
Video
---
You might also like to try these other recipes from this website-
Mixed vegetable and cheese paratha
A filling and delicious paratha stuffed with an assortment of vegetables and some cheddar cheese.
Check out this recipe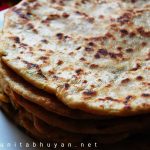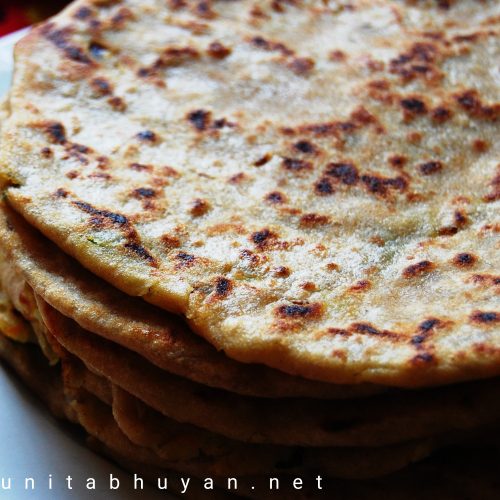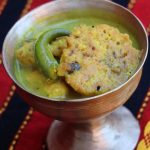 Roasted asparagus with garlic and chilli
Tender spears of asparagus are brushed with an aromatic oil and roasted for a few minutes to give you a taste of spring.
Check out this recipe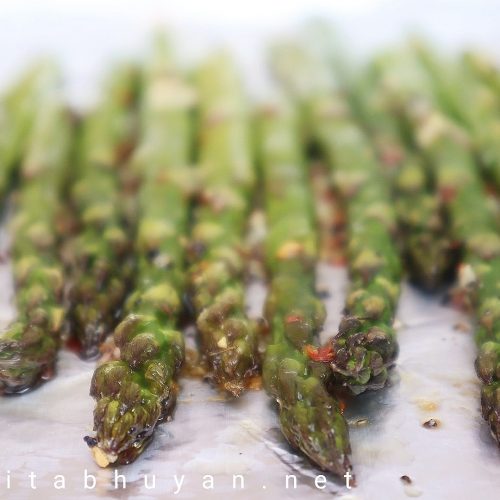 Until next time,
Sunita
STAY CONNECTED: