Spring landed in our neck of the woods a while ago. The daffodils raised their pretty yellow heads some time back and are now almost past their prime. It is so wonderful to be able to experience the seasonal transitions of nature; something constant to look forward to in this ever unpredictable world. In my little garden too, the blossoms on the fruit trees have created a beautiful aura and I am waiting eagerly for the coming months to see more of nature come back from its wintery hibernation. And today I'm celebrating a spring vegetable – namely asparagus – that does not need a lot to be enjoyed. Although nowadays, like many other fresh produce, asparagus can be found at other times of the year too, they are at their best in spring. The recipe I'm sharing with you is that of roasted asparagus with garlic and chilli.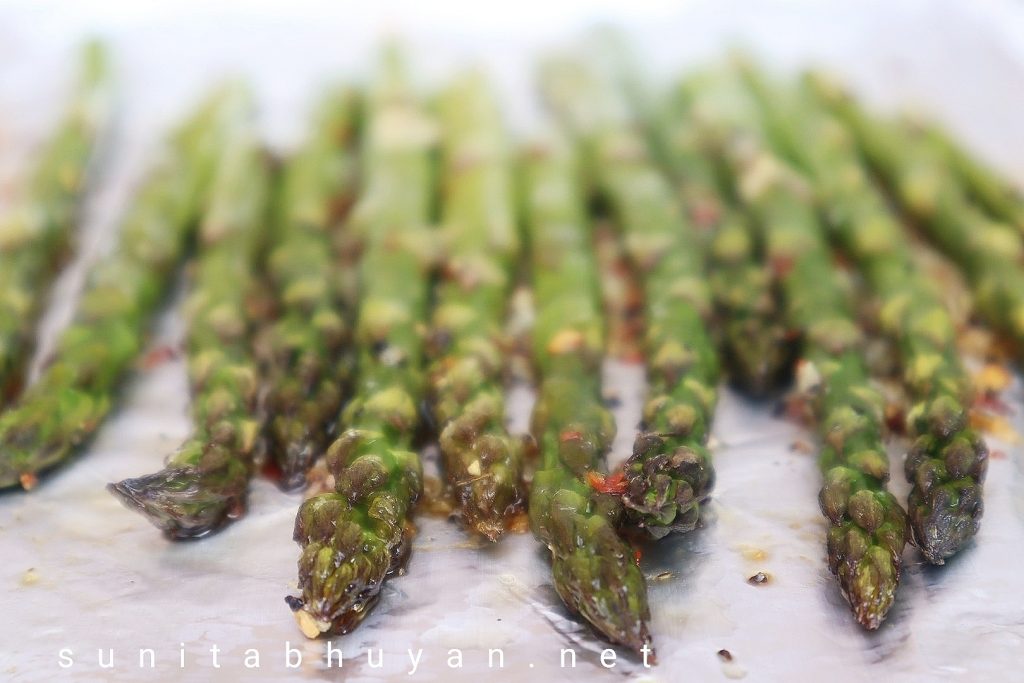 Tender spears of asparagus are brushed with an aromatic oil and roasted for a few minutes to give you a taste of spring. It is a very simple and quick recipe; great for days when you would rather spend more time outdoors than in a hot kitchen.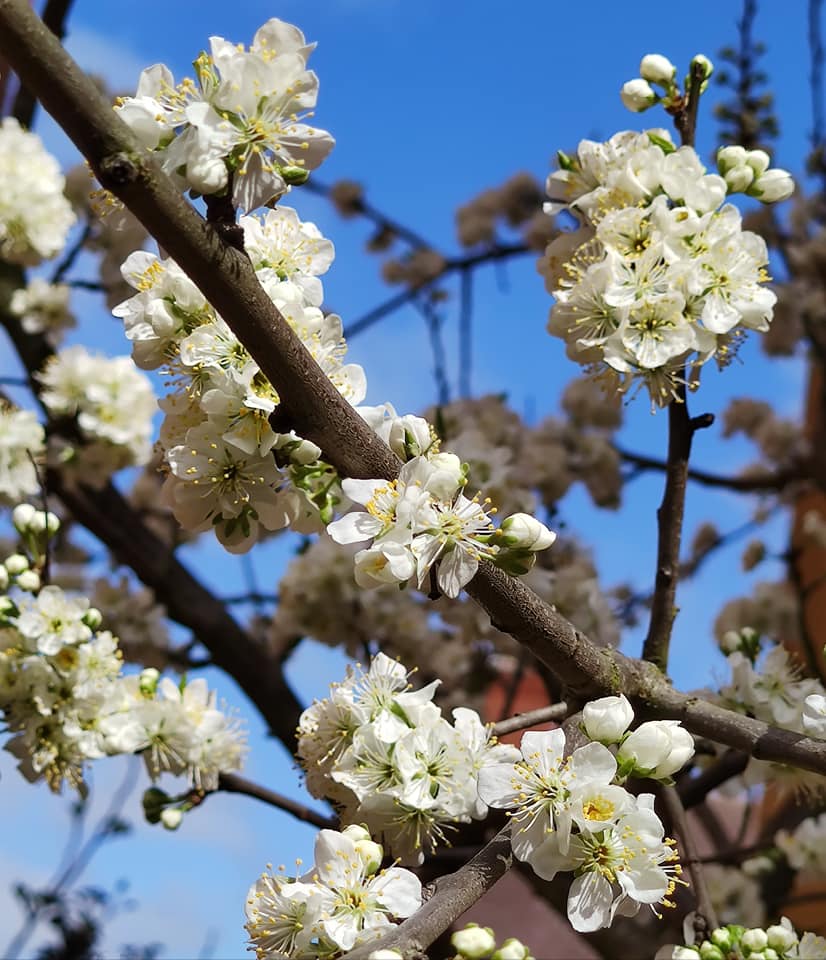 Buying-
While buying asparagus, go for spears that are green and firm; they should be able to stand erect. If they are extra bendy or have gone soft, you need to give them a miss. The tips should be tightly closed too and not soft and mushy. The skin on the asparagus spears, especially towards to bottom (these parts lose moisture the fastest) should not have any wrinkles on them. It's best not to buy them too much in advance of when you are planning to cook them.
To prepare-
Asparagus spears have a woody part at the bottom which is not pleasant to eat and need to be trimmed. There are two ways of doing this. They have a natural breaking off point towards the bottom. You can bend and snap each of them at this breaking point. Another way is to just trim off the woody parts with a knife using one of the snapped ends as a guide.
Cooking time-
Asparagus spears come in different thicknesses. The ones I used in this recipe were kind of medium thickness. Depending on how thick or thin your asparagus spears are, adjust your roasting time; you might need the same, a bit more or a bit less.
To serve-
This is a side dish. We had our roasted asparagus as a side dish with some fish and potatoes.
Continue reading for the full recipe for these roasted asparagus with garlic and chilli; instruction video uploaded too!
---
Subscribe to Sunita's World – life and food! to receive updates on latest posts, tips and recommendations straight to your inbox! Simply fill in the details below. Thank you!
---
Recipe card-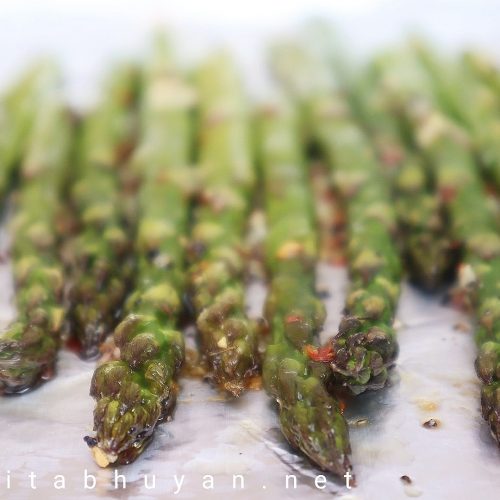 Roasted asparagus with garlic and chilli
Tender spears of asparagus are brushed with an aromatic oil and roasted for a few minutes to give you a taste of spring.
Ingredients
250

gms

asparagus

¼

tsp

salt

4

tbsp

olive oil

2

cloves of garlic, crushed

¼

tsp

crushed red chillies
Instructions
Pre heat the oven at 200 deg C and line a baking tray.

Wash the asparagus and drain; do not keep them soaked in water.

Take off the woody bottom parts of the asparagus spears by bending and breaking them off at their natural breaking point or trim with a knife.

Arrange the trimmed asparagus spears on the prepared baking tray in a single layer.

In a bowl, mix together the rest of the ingredients.

Brush the asparagus spears with the olive oil mixture.

Gently roll them with your hand to coat them on all sides.

Place the tray in the centre of the pre heated oven and roast for 15 minutes (See notes below)
Video
Notes
The cooking time may vary slightly depending on how thick or thin your asparagus spears are. Ours were sort of medium.
All my baking recipes can be found here.
You might like these other recipes from my blog-
Savoury scones
These versatile savoury scones are filled with the goodness of vegetables and a little cheese to taste; great on their own or as an accompaniment to soups and stews.
Check out this recipe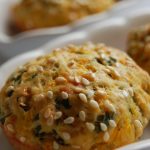 Spiced apple crumble
A simple but comforting and healthy dessert. Chopped apples are stewed with spices, arranged in a baking dish, topped with an oats based mix and baked.
Check out this recipe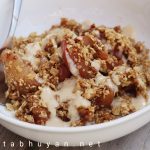 Until next time,
Sunita.
STAY CONNECTED: