This delicious, zingy lemon curd is a result of the leftover egg yolks from the pavlova that I posted earlier. It is literally sunshine in a bottle.
Speaking of sunshine, lately, we've not been receiving much of it these days. As I write this, there is a chill in the air, the sun nowhere to be seen and the temperatures are in their mid tens (C). When I glance into the garden, I probably expect to see bare trees and plants rather than those blooms which are trying to hold on to the last remnants of what is supposed to be summer. It feels more autumn like than summer. Although, I'm not complaining too much about the rain as that means I don't need to water the plants as much!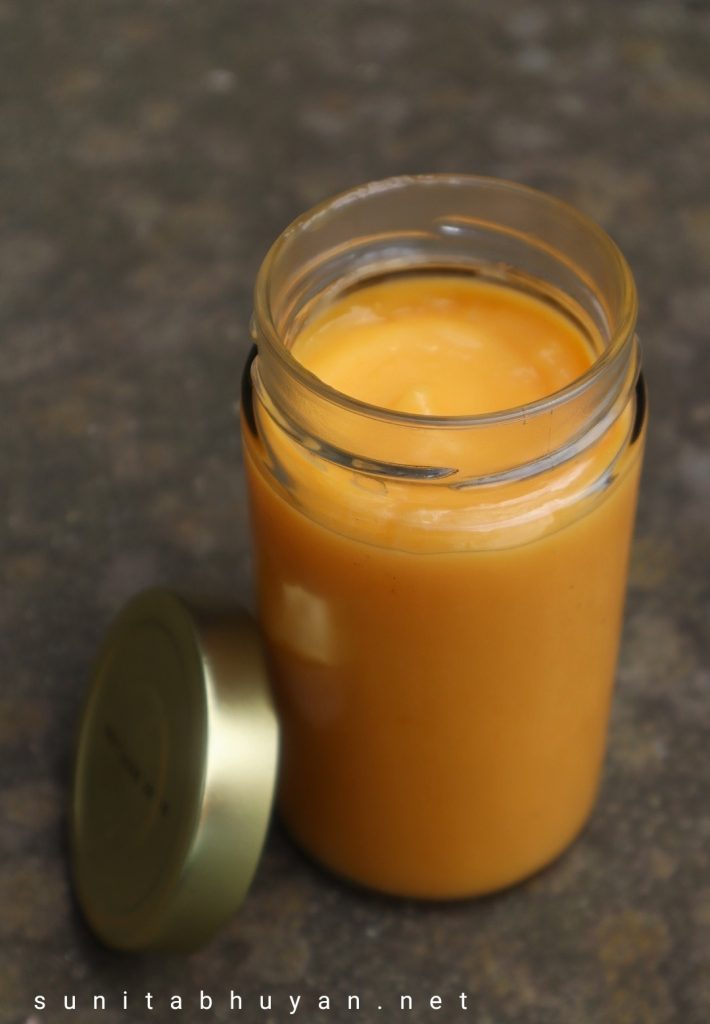 Moving back to today's recipe, it is quite easy to make this lemon curd and one can whip it up in minutes! As mentioned earlier, yolks which were left over after making this pavlova were used in making this recipe. I made it while the pavlova was in the oven. And it uses just a few ingredients too. It is beautifully smooth.
Lemon curd is a great alternative to jam to serve with bread and scones as well as pancakes, muffins, crumpets etc. It is a delicious filling for pastries and cakes too.
Continue reading for the recipe for this delicious lemon curd.
---
Subscribe to Sunita's World – life and food! to receive updates on latest posts, tips and recommendations straight to your inbox! Simply fill in the details below. Thank you!
---
Recipe card-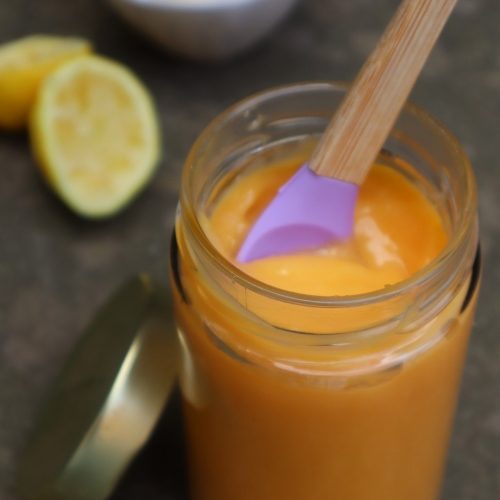 Lemon curd
A lemon flavoured spread great for spreading on toast, scones, crumpets etc as well as along side pancakes; great as a filling for cakes, tarts as well.
Ingredients
5

egg yolks

2

whole eggs

½

cup

freshly squeezed lemon juice

zest of 1 lemon

½

cup

caster sugar

60

gms

cold butter, cut into cubes
Instructions
Take a saucepan and fill less than half of it with water. Place over heat and bring to a gentle simmer.

Take a bowl or smaller saucepan that can fit on top of the pan with water. The bottom of the bowl / saucepan should not touch the water.

In the smaller bowl / saucepan, add the lemon juice, zest, sugar and egg yolks + whole eggs. Give a light whisk.

Place the bowl / saucepan on top of the pan with water.

Whisk the mixture constantly but gently.

After about 5 minutes, the mixture will start to thicken.

Remove from heat; it will not look very smooth at this stage.

Add the cold butter cubes and whisk well till all the butter is incorporated.

While still hot, strain the curd though a sieve.

Cool and store in an airtight jar in the fridge. It should keep for a week or two. Or store in the freezer for longer.
All the condiment recipes on this blog can be found here.
You might also like to try these other recipes from my blog-
Hot and sweet gooseberry chutney
Hot and sweet gooseberry chutney laced with Indian spices and sweetened with jaggery
Check out this recipe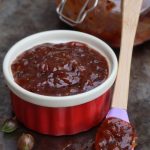 Bogorir jola mitha asar l Assamese hot and sweet jujube pickle
A hot and sweet Assamese (from Assam, in North East India) style jujube pickle which is sure to tickle your taste buds; simply irresistable! And easy to make too.
Check out this recipe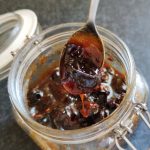 Date – tamarind chutney / Indian style date and tamarind chutney
This date – tamarind chutney / Indian style date and tamarind chutney is the perfect blend of sweet and tangy with a slight heat running through it. It is the perfect accompaniment to various Indian snacks such as samosas and pakoras to name a few.
Check out this recipe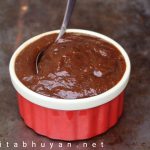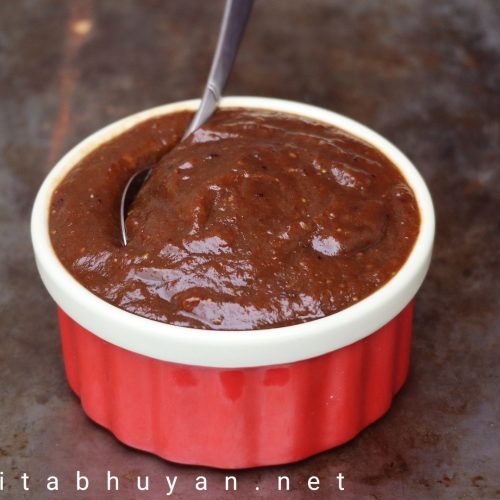 Until next time,
Sunita
STAY CONNECTED: