Sharing the whole wheat blueberry and coconut muffins that I baked some time ago. They are really easy to whip up and needs no fancy equipment. And yes, they are full of blueberries, bursting as they bake to release their flavours. The coconut gives a nice bite.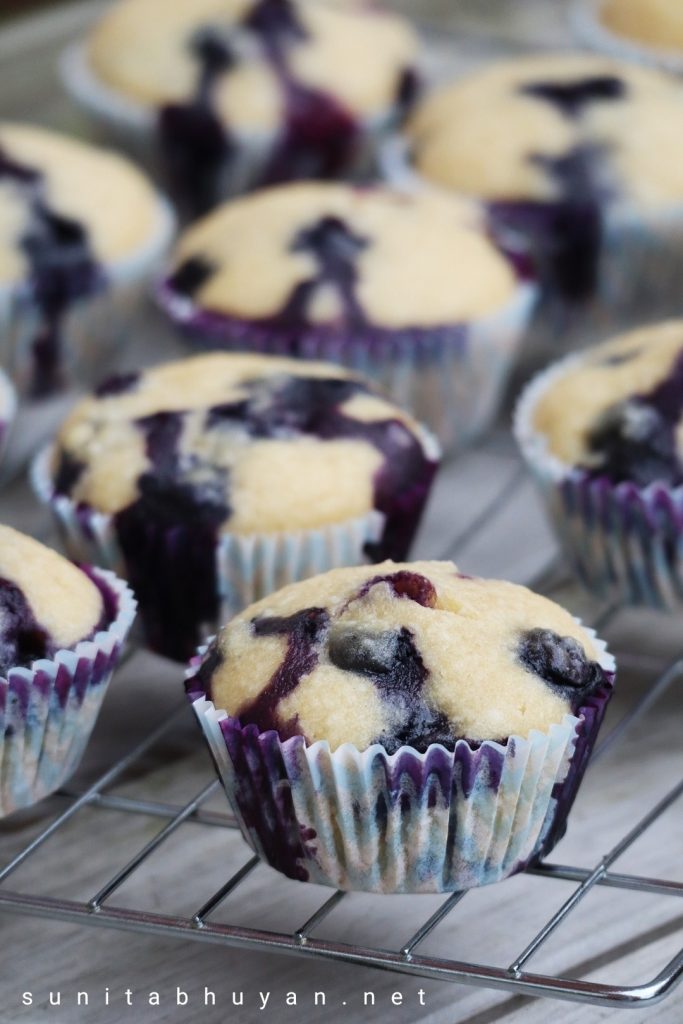 August has been a busy month. With two birthdays at home, day outs, catching up with with friends on weekends after ages, baking for friends' special anniversary, a house guest…the month just flew by! Cooking and baking, along with chats and laughter have been at the heart of all these events. It was really lovely to catch up with friends after such a long time. If the pandemic has taught one thing, it is that we shouldn't take anything for granted. We are lucky to be on the other side so far and grateful to be able to resume doing things that were taken for granted.
Coming back to these muffins, I made them to use up a batch of blueberries a couple of weeks ago. They are quite simple to make and turns out quite soft and moist.
Continue reading for the full printable recipe for these whole wheat blueberry and coconut muffins.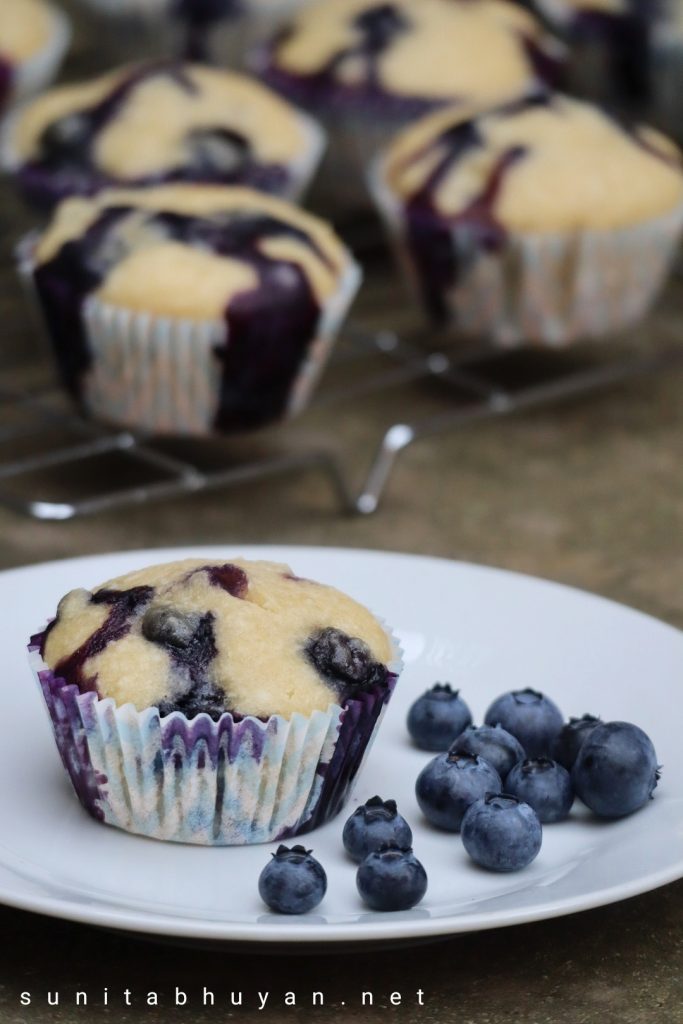 ---
Subscribe to Sunita's World – life and food! to receive updates on latest posts, tips and recommendations straight to your inbox! Simply fill in the details below. Thank you!
---
Recipe card-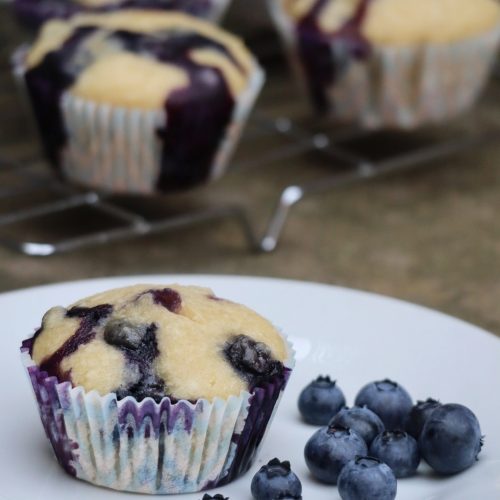 Whole wheat blueberry and coconut muffins
Easy to make muffins filled with the goodness of whole wheat, blueberries and coconut.
Ingredients
1¼

cup

plain whole wheat flour (I used atta)

½

cup

desiccated coconut

1¼

tsp

baking powder

3

eggs

½

cup

vegetable oil

½

cup

Greek yogurt

1

cup

caster sugar

1½

cup

fresh blueberries
Instructions
Pre heat the oven at 180 deg C and line a muffin tray.

In a bowl, whisk together the flour, coconut and baking powder.

In another bowl, whisk together the eggs, oil, yogurt and sugar for minute.

Make a well in the centre of the flour mixture and tip in the egg mixture.

Fold in till everything is just moistened and just mixed together.

Add the blueberries and fold in gently.

Spoon the mixture into the muffin cases until filled three quarters of the way up.

Place the tray in the centre of the pre heated oven and bake for 20-21 minutes or till the tops are firm and springy.

Take out the tray and place on a cooling rack for a couple of minutes.

Remove the cupcakes from the tray and cool completely on the rack.

Keep ay leftovers in an airtight container.
All the baking recipes on this blog can be found here.
You might also like these other recipes from my blog-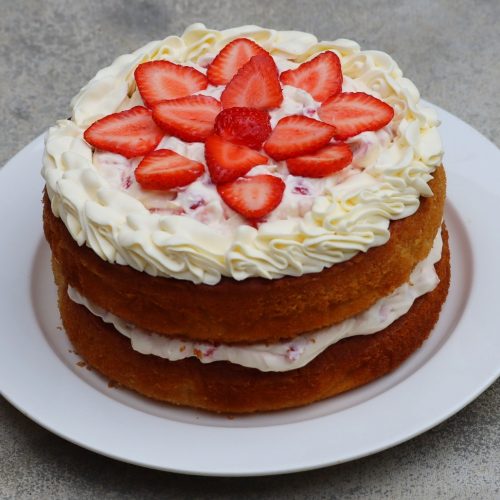 Rhubarb, almond and white chocolate cake
Fresh stalks of rhubarb were combined with the flavours of almond and white chocolate to give a combination of taste explosions in every spoonful.
Check out this recipe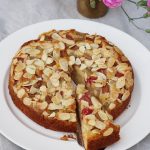 Cherry cheesecake
A cheesecake infused with the seasons cherries. It has a crisp crust, with a cherry and soft cheese filling, and drizzled with cherry syrup and melted white chocolate on top. A truly summery, fruity dessert.
Check out this recipe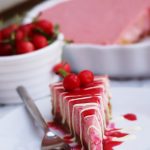 Until next time,
Sunita
STAY CONNECTED: